(above) Temi- The Personal Robot
Created and maintained temi's Brand Guidelines.
(Above) Packaging and Instructions
Designed packaging and created on-boarding instruction cards.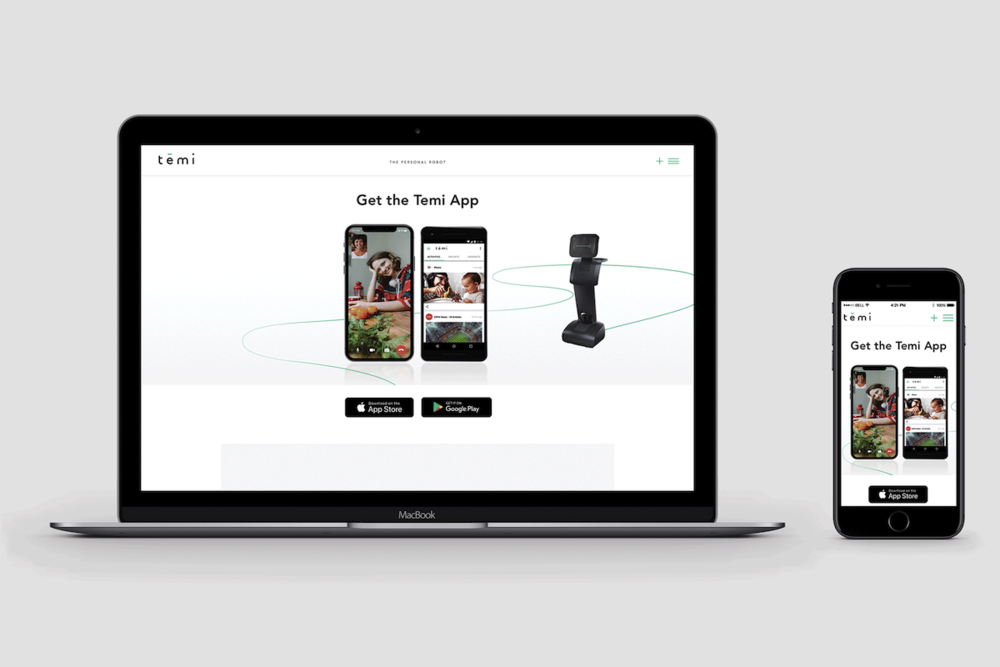 (above) Robotemi.com
Conceptualized and designed various pages of product website. This included and was not limited to: Landing page, App information page, Specs page, Blogs, Temi TV, and more.
(above) App Store Marketing
Created marketing assets for Google Play and Apple App Store.
(above) Art Direction and Post Production
Art Directed and retouched all in-house photography. The photos were then utilized for numerous marketing efforts, including: Social media, Landing Page, Visual displays at retail locations, etc.
(above) User Manual
Designed temi's first-ever user manual.